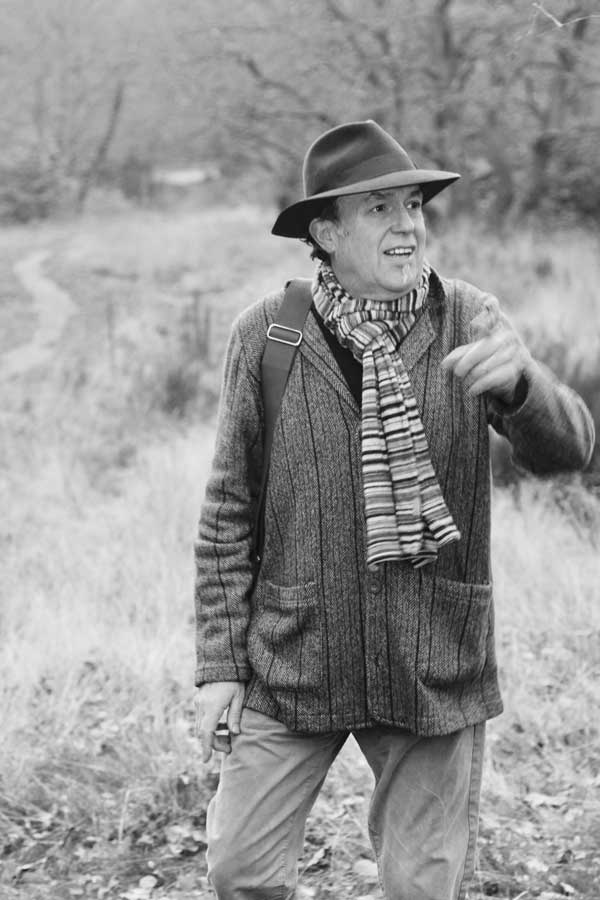 "Helping clients to discover what they want is a fantastically rewarding process"
Andy joined Mike Bayon Garden Design full time in February 1983, became a partner in 1985 and, in 1991, took over the business in partnership with Roger Lang. After studying English and Art History at UEA and Goldsmiths, London, Andy was "footling around with no real idea of what I wanted to do" when an old school friend called: "He told me about how he was working as a landscaper for this eccentric guy Mike Bayon and there was a vacancy – you had to work really hard, but it was great fun."
Andy and Mike hit it off instantly and Andy soon realised he'd stumbled on an apprenticeship opportunity for his perfect career. "Within a year I was in charge of the construction side of the business. I loved both that and the gardening element and immediately saw how they needed to come together to make the best job. I, in turn, introduced Roger Lang to Mike and he too joined the company."
Andy subsequently gained a Diploma in Garden History at Birkbeck, London and is planning to study for an MA in the near future. His innate design skills have produced some of the company's most ambitious and successful projects – from the landscaping of large country estates to the transformation of tiny urban gardens. "My style is based on selling the dream: to do that you must unlock what people want from a garden and understand the historical and architectural context of their house. I still find it exciting to ring the doorbell of a new client – you meet so many different people and helping them to discover what they want is a fantastically rewarding process.
"My approach to design is the same as good design in any field – you must have form and function. If you're designing for someone's weekend country cottage, you don't suggest something that requires a lot of work: they want to be able to sit in the garden and enjoy it. Because I'm familiar with the build side of the business, I know how to allow for this in creating my designs. Many garden designers produce plans and then find a recommended contractor; but we offer design and build, which means Roger and I are involved from the earliest stages, working together, discussing ideas and liaising with the client.
"If a client says that they would like an English woodland garden, a Japanese-influenced garden or a Cretan hillside garden – in fact, whatever style – you must listen, because there will be a reason why they want that. And then you've got to see whether it will work. However, we're an ideas-based business and no matter the style, we're going to leave our own mark on the garden. Mine has always been a garden full of flowers – unless the client says otherwise! For me, it all starts with flowers. But essentially a garden that is right is one that fits the home and the people who live in it.
"I think that smaller urban gardens are now crying out for a better style of design, based on flowers, diaphanous effects, lightness and a spirit, a sense of fun; water is an interesting ingredient here. It's such a personal thing; we get to know clients really well and frequently go back, not just for maintenance but to see how the garden is maturing. The business of creating a garden is a joyful, intimate process."